---
SHEBA MEETS
THE SISTERS
---
---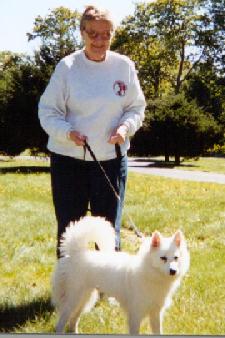 Boy, it is definitely a dog's life! Miss Cassie (now Sheba) was quite a popular girl on our website, even without photos! We received several inquiries about her, but when Sister Judy phoned us from the Dominican Sister's Convent in New Bedford, Massachusetts, we knew that Sheba had found her home. Sheba had been unceremoniusly dumped by her owners to a mixed breed rescue group, Pepper Tree Rescue (the same folks who helped us save Charlotte). Sheba had been terribly neglected and abused. At ten months old, she was banished to the back yard and tied up because her owners did not want her to shed in the house. As their frustration and anger grew with this little angel, they finally decided to dump her. What a blessing for the Sisters!
---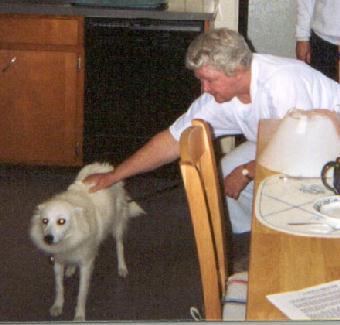 ---
Sister Judy, Sister Louise and Sister Joanna are three of the most delightful ladies, you could ever meet. They share an enormous, gorgeous, antique home in New Bedford, with acres of beautiful land-- a truly idyllic setting. Sister Judy told us that they had been grieving the loss of their Keeshond girl last year, and that now, they wanted to open their home to another little girl.
---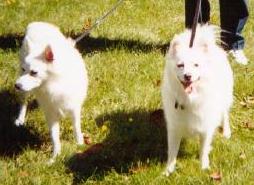 ---
Chuck and Denise went out to meet the Sisters at their home, along with Tara and Nadia, our Eskie ambassadors. Chuck had insisted that Denise leave the other two Angels from God at home (Nikita and Toot), so we would not "make a spectacle of the breed" in the Convent. So, Nadia was flying solo that day, and She and Tara did their best to escort Miss Sheba to her new home with grace and style. Sheba felt at home immediately, and we could tell that the match was made in "heaven." We stayed for quite some time enjoying coffee and lemon poppyseed muffins, while the ladies played with their enchanted little princess! We look forward to more pictures and stories soon!